Republic of South Africa
Our official site (it is the only one, there are no others!) in Republic of South Africa:
https://rsa-mmm.co/
$10 000 from МММ? Easily!
View a new Testimonial from our happy participant from China. Some of these days, she got help amounting to 98,000 yuan which is equivalent to almost $10,000. A considerable sum isn't it?
The participant expresses sincere gratitude to the whole MMM China Community and Sergey Mavrodi personally for a splendid opportunity to change the life for the better. She is certain that in 2018, the System will become even stronger and more sustainable than ever before. The main thing that all the participants show their commitment and take actions: attract newbies to MMM and demonstrate that the Community can learn from the mistakes and improve its work!
Video:
$1000 for grandchildren's presents!
View a new Testimonial from our elderly participant from China. She got help amounting to 6,830 yuan which is equal to almost $1000. The participant was genuinely glad to receive the money and that the transfer came so quickly.
It is hard to find a side job late in life, therefore MMM's help was a great support for the woman - now she can treat her dearest grandchildren, and this is true happiness! As you can see, elderly people fully trust MMM, and they know very well who can be trusted and who not - since they have solid experience!
Video:
A participant provided help using BTC and got help in yuan within 2 days!
View a new Testimonial from our charming participant from China. There are not many words in the video, but it brings a great deal of essential information. She provided help for 1 BTC and as early as within 2 days got help in yuan. Everything is simple, fast and convenient!
That was the fastest help receipt in six months which proves that MMM is moving in the right direction. We are reaping already first benefits of our new Community development policy. Things are going very good now and will be even better!
Video:
MMM Presentation in Clermont Sports Hall, Kwadabeka, Durban, by Yolokazi Mzondi (18/06/2017)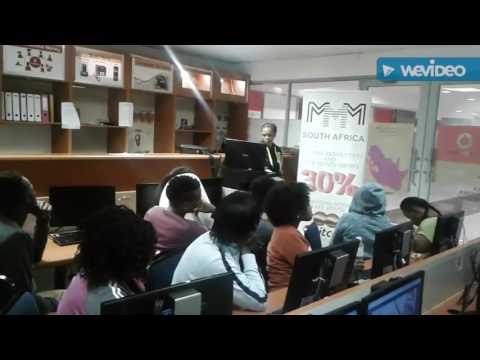 MMM Presentation at KwaSibiya Salon Bisely Edendale, Pietermaritzburg, by Siboniso Cele (17/06/2017)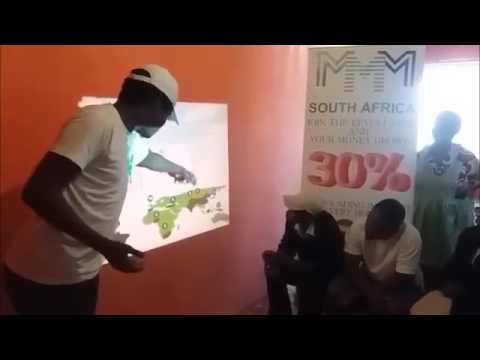 MMM Presentation in Ezimbokodweni Community Hall, Sompukane Road, by Prince (17/06/2017)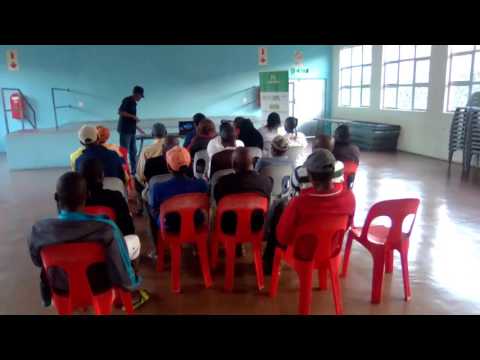 MMM Event in Woodlands Hall, 15 Community Rd, Pietermaritzburg, by Shabangu Nhlanhla (11/06/2017)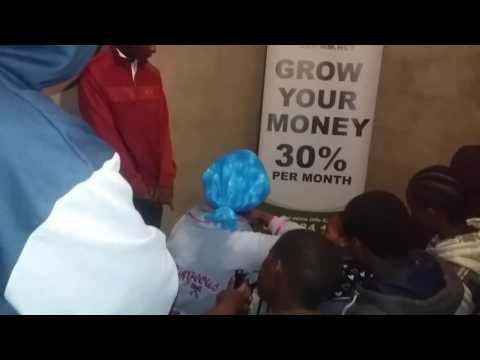 MMM Presentation at Matikwe Hall, Amatikwe rd, Inanda, hosted by Thanda Khumalo (11/06/2017)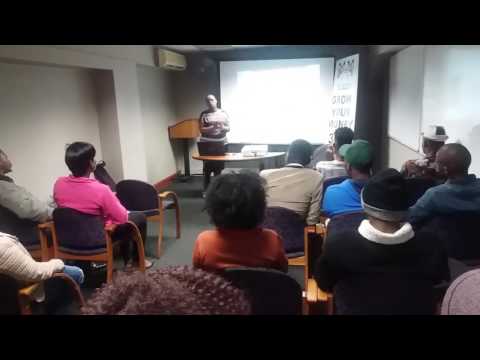 MMM Presentation in L Halls, Griffiths Mxenge, Umlazi, hosted by Khoza Xolani (10/06/2017)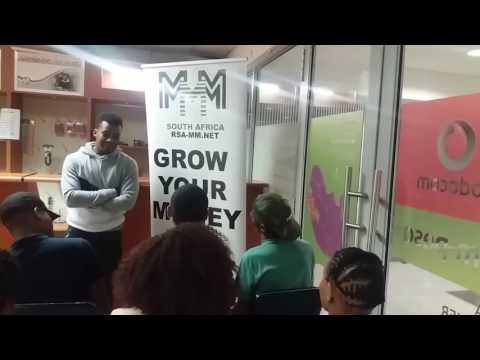 MMM Presentation in Stanger Siva Sungum, KwaDukuza, hosted by Jabulisile Mthethwa (10/06/2017)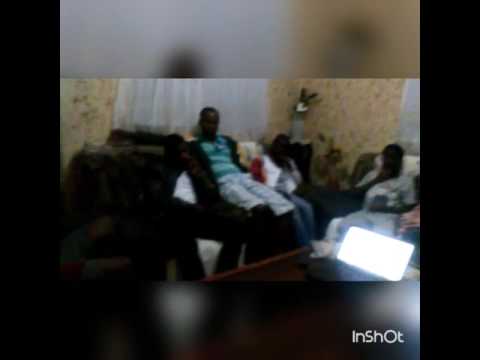 MMM Presentation at V Community Hall, 125 Sibusiso Mdakane Drive, Durban, by Sizwe (10/06/2017)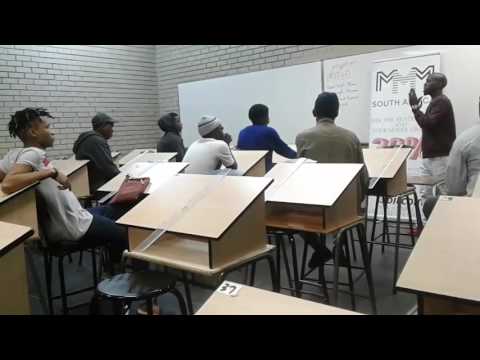 MMM Presentation at Wynand Marais Community Centre, hosted by Thulani Magwava (10/06/2017)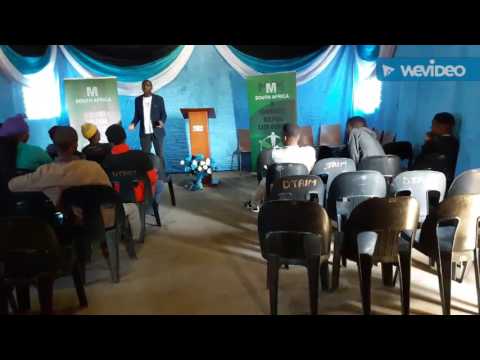 MMM Presentation in Chief Albert Luthuli St, Pietermaritzburg, by Xolani Sikhakhane (04/06/2017)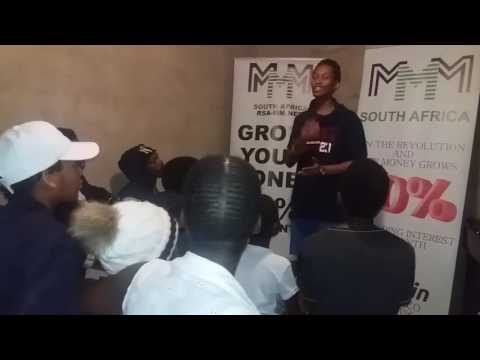 MMM Presentation at Alan Paton Ave, Pietermaritzburg, hosted by Nokuthula Antuli (04/06/2017)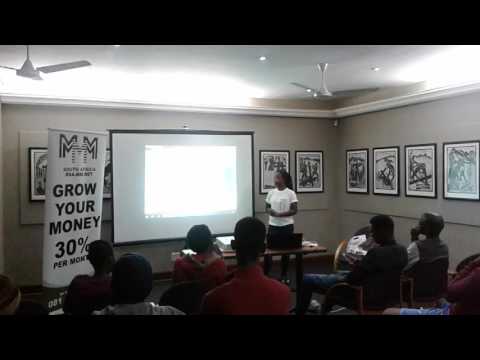 MMM Presentation in Redfern Community Hall, Kwa-Mashu, Durban, hosted by Nonkululeko (04/06/2017)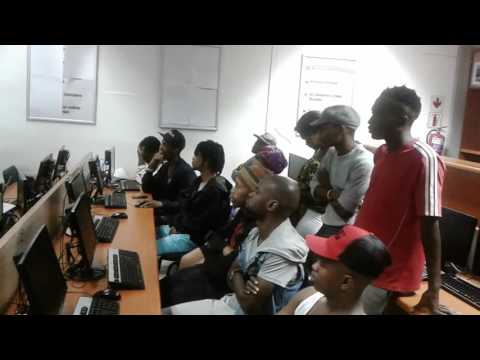 MMM Presentation in Diepsloot Combined School Hall, Diepsloot, hosted by Giyani Dube (03/06/2017)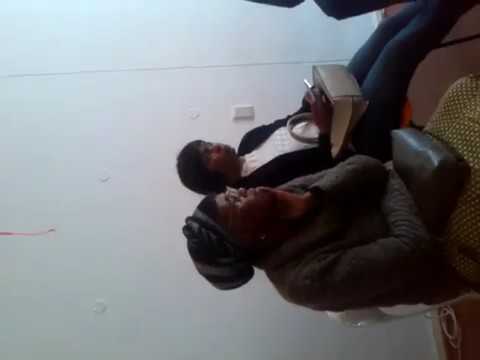 MMM Presentation in Ngoqokazi Hall, Amatikwe rd, Inanda, hosted by Brenda Khumalo (29/05/2017)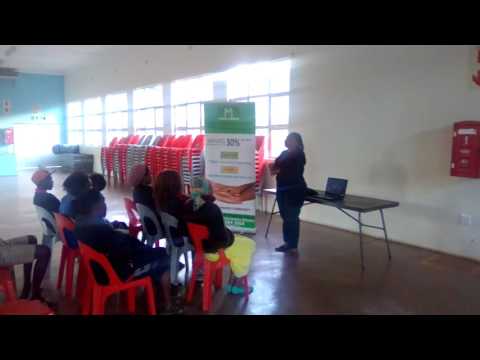 MMM Event in Ezimbokodweni Community Hall, Sompukane Road Amanzimtoti, hosted by Prince (28/05/2017)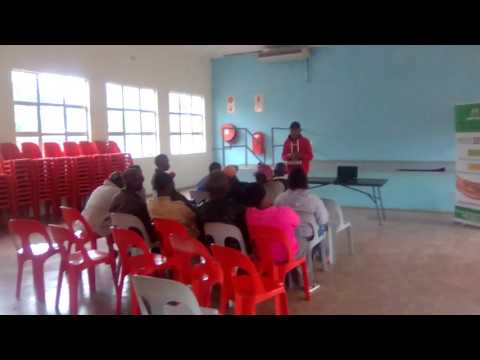 MMM Presentation at KwaXimba Community Hall, Durban, hosted by Sibusiso Zikalala (28/05/2017)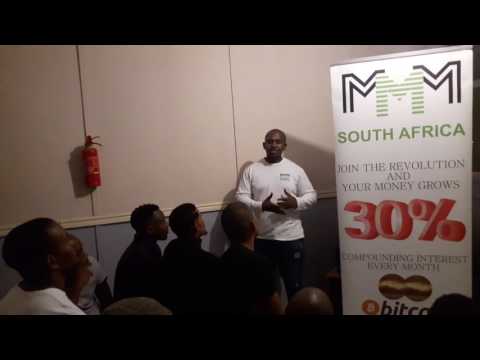 MMM Presentation at Siphumelele Hall, KwaMakhutha, hosted by Sfiso Mkhize (28/05/2017)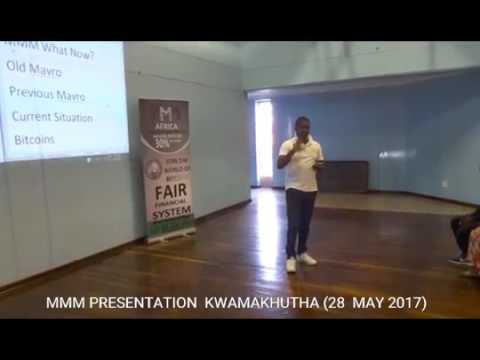 MMM Presentation at Umlazi High School, Durban, hosted by Sandile Miya (28/05/2017)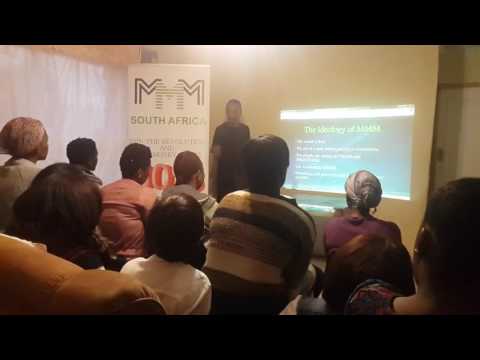 MMM Presentation at 16 Elton St, East London, hosted by Noma (27/05/2017)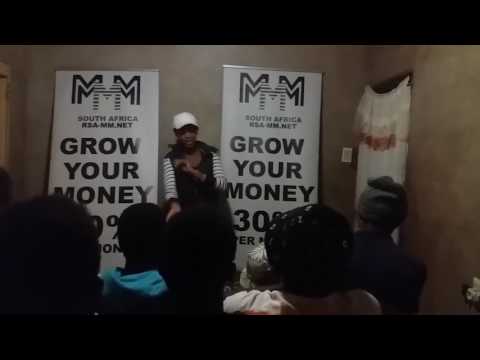 MMM Presentation at Ashdown Hall, Msomi Rd, Pietermaritzburg, hosted by Ntuthuko Zondi (27/05/2017)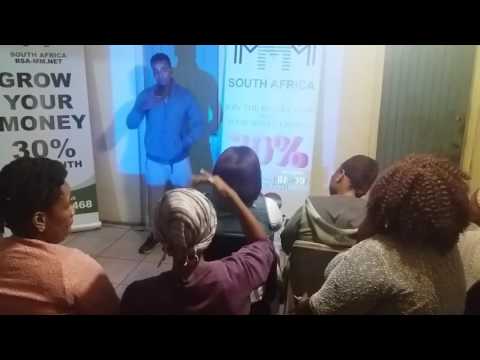 MMM Presentation at Clermont Sports Hall, Kwa-Dabeka, Durban, hosted by Yolokazi Mzondi (21/05/2017)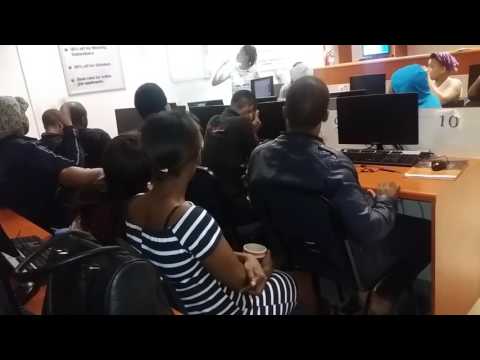 MMM Presentation in L Halls, Griffiths Mxenge Hwy, Umlazi, hosted by Xolani Khoza (20/05/2017)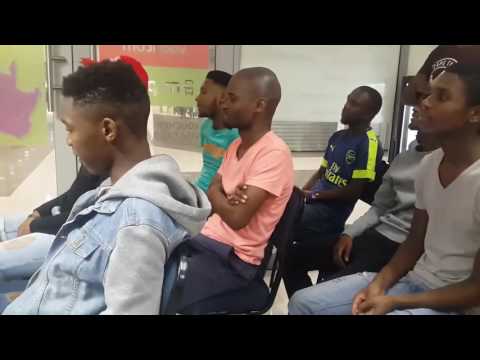 MMM Presentation at Nazareth House, Johannesburg, hosted by Faith Simelani (20/05/2017)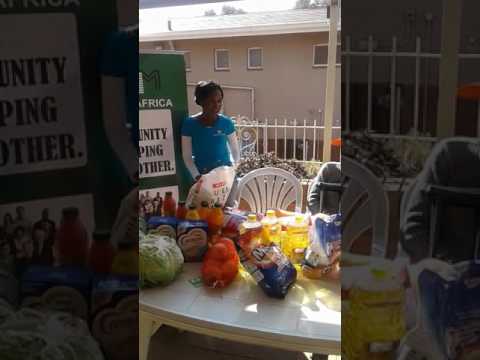 MMM Presentation at KwaSibiya Salon, Pietermaritzburg, hosted by Siboniso Cele (20/05/2017)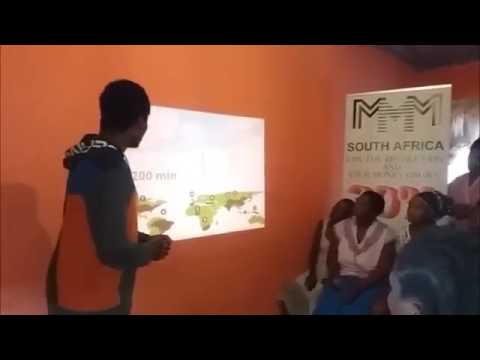 MMM Event in Kwapata Secondary School, Pietermaritzburg, hosted by Thokozani Zondi (19/05/2017)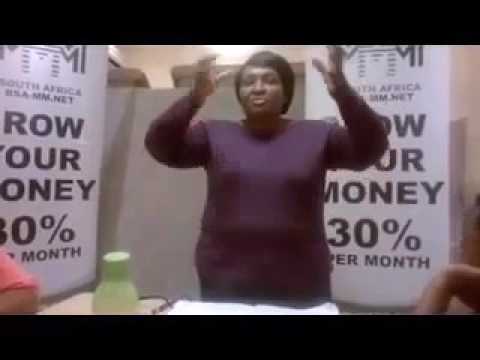 MMM Presentation in Ebenezer, Ward 24, R61, Bizana, hosted by Lungile Mntungwa (19/05/2017)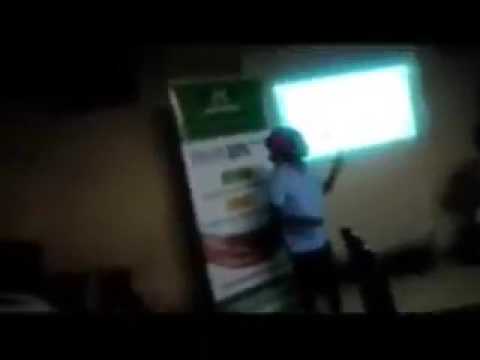 MMM Presentation at Phiri Hall, Soweto, Johannesburg, hosted by Mfikiseni (18/05/2017)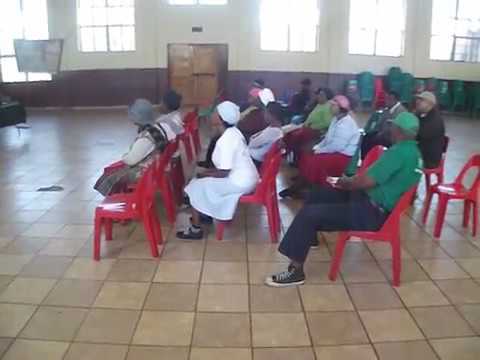 MMM Presentation in Mbozamo Primary School, Stanger, hosted by Lindo Dlamini (14/05/2017)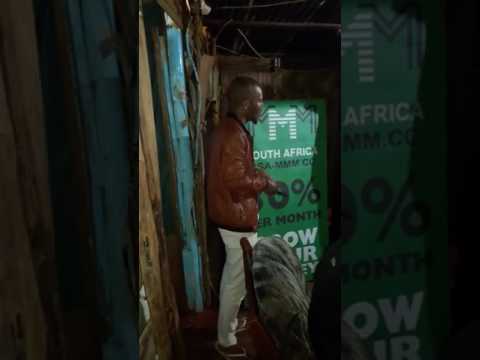 MMM Presentation at Dumakude School, Ward 5, Umzimkhulu, hosted by Thembinkosi (14/05/2017)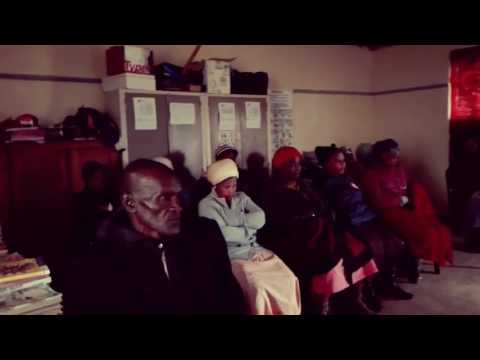 MMM Presentation in 148, Amatikwe road, Inanda, hosted by Thandazile Khumalo (14/05/2017)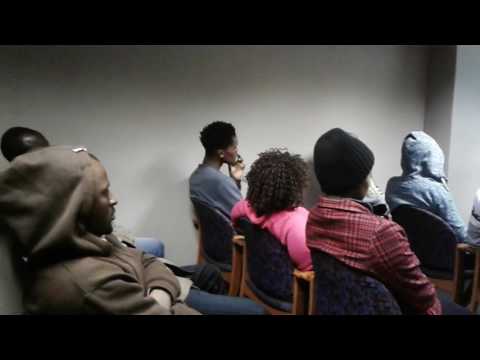 MMM Presentation in Tshelenkosi High School, Stanger, hosted by Jabulisile Mthethwa (14/05/2017)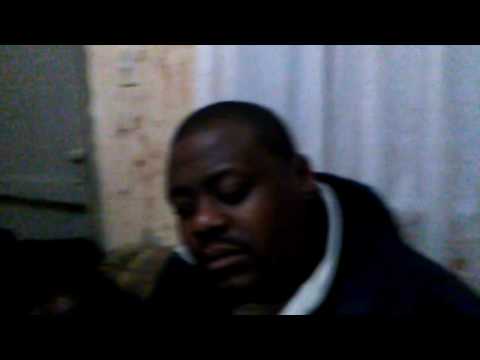 MMM Presentation in J.P.School, Amahwaqa, Ward 3, Dududu, hosted by Phumzile Hlongwane (13/05/2017)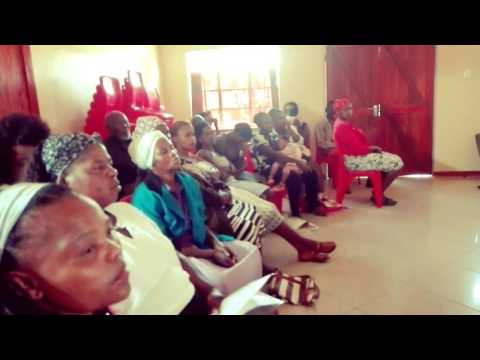 MMM Presentation in V Community Hall, Durban, hosted by Sizwe (13/05/2017)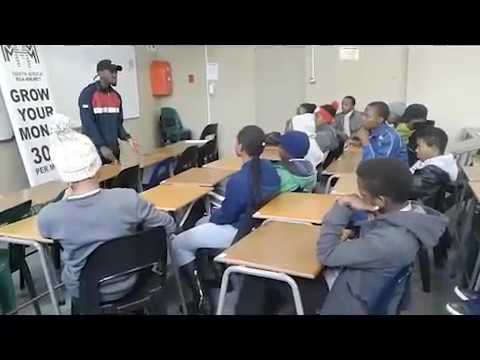 MMM Presentation in Ngoqokazi Community Hall, Inanda, hosted by Brenda Khumalo (08/05/2017)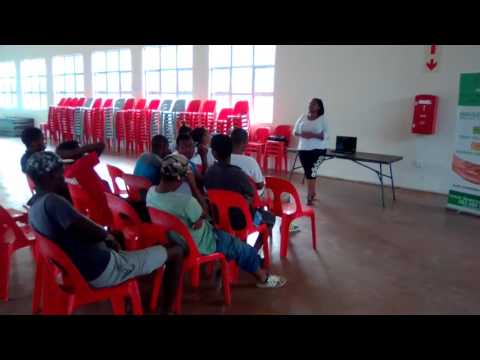 MMM Presentation in Redfern Community Hall, Durban, hosted by Nonkululeko (07/05/2017)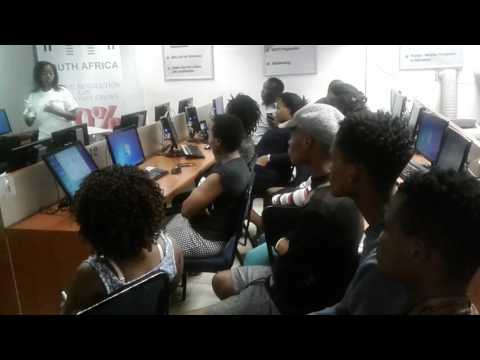 MMM Presentation in Umlazi Comtech High School, Durban, hosted by Sandile Miya (07/05/2017)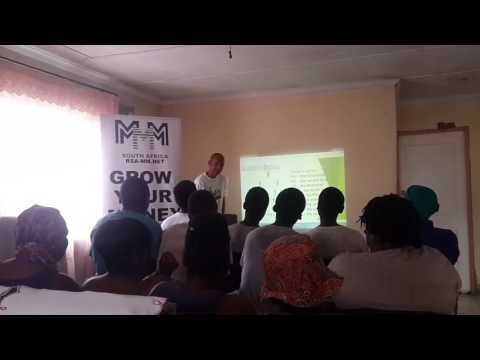 MMM Presentation in Phoenix Woodview, Durban, hosted by Javeed Omar (06/05/2017)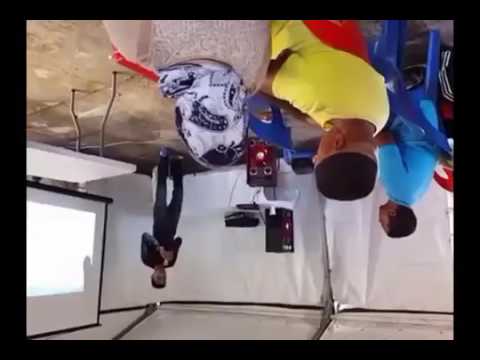 MMM Presentation in Ashdown Municipal Hall, Pietermaritzburg, hosted by Ntuthuko Zondi (06/05/2017)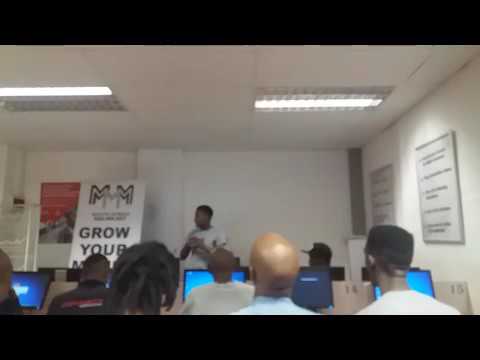 MMM Presentation in Samancor House, Marshaltown, Johannesburg, hosted by Elson Mabhena (03/05/2017)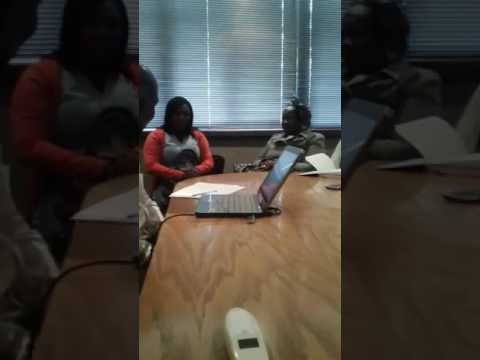 MMM Presentation in Ezimbokodweni Community Hall, Amanzimtoti, hosted by Prince (01/05/2017)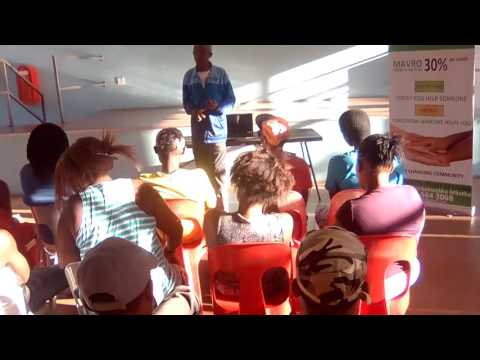 MMM Presentation in Lugogo Sun Hotel, Ezulwini, Swaziland, hosted by Bheki Methula (01/05/2017)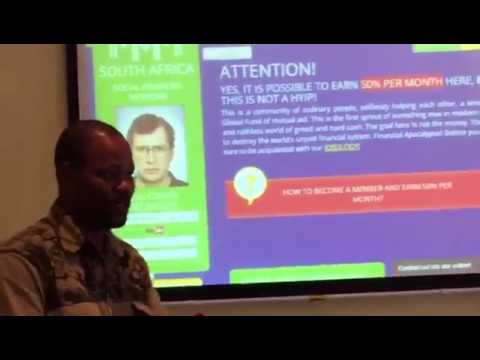 MMM Presentaion at 16 Elton St, East London, hosted by Noma (29/04/2017)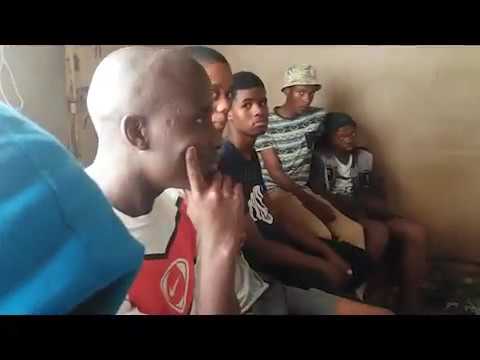 MMM Presentation at Mveledzo Primary School, Mamelodi East, hoste by Mielliant Motsepe (29/04/2017)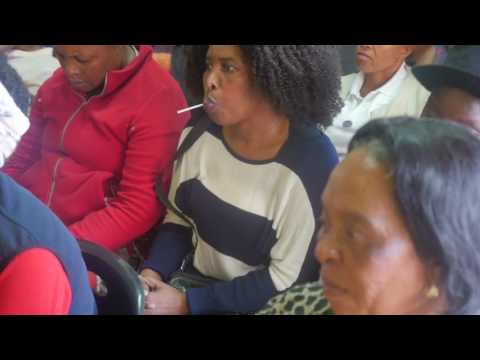 MMM Presentation at KLIPFONTEIN VIEW COMMUNITY HALL, hosted by Thulani Magwava (29/04/2017)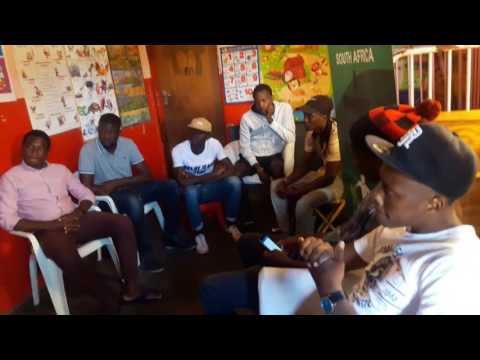 MMM Presentation in Thaba Tseka, Lesobeng, hosted by David Khasoane (26/04/2017)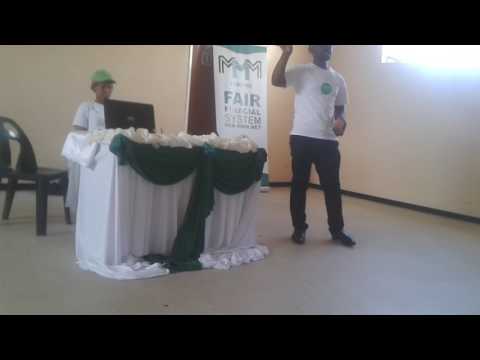 MMM Presentation in Ngoqokazi Community Hall, Inanda,, hosted by Brenda Khumalo (24/04/2017)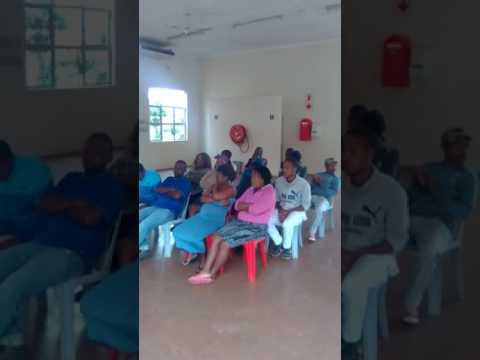 MMM Presentation in Thusong Community Hall, Amanzimtoti, hosted by Lungile Mntungwa (23/04/2017)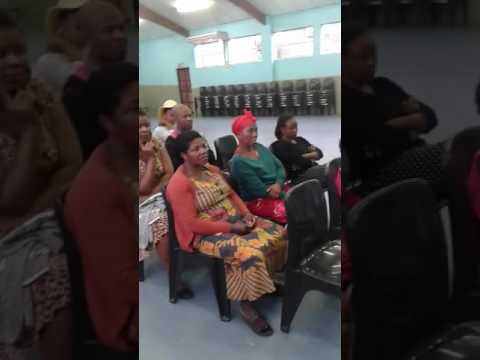 MMM Presentation in Phola Community Hall, Mpumalanga, Witbank, hosted by Kelvin Stallin (22/04/2017)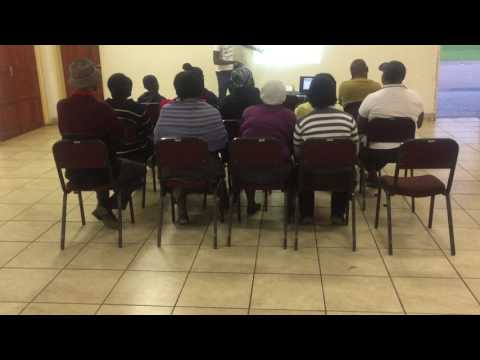 MMM Presentation in Vaal Marina Community Hall, Vereeniging, hosted by Giyani Dube (22/04/2017)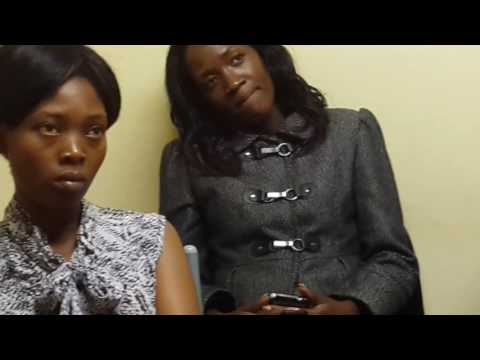 MMM Presentation at Socio Care Centre, Sundower, Northriding, hosted by Faith Simelani (22/04/2017)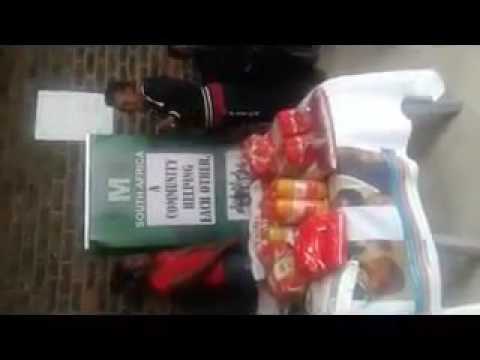 MMM Presentation in Ipelegeng Community Centre, Johannesburg, hosted by Serine Machando (15/04/2017)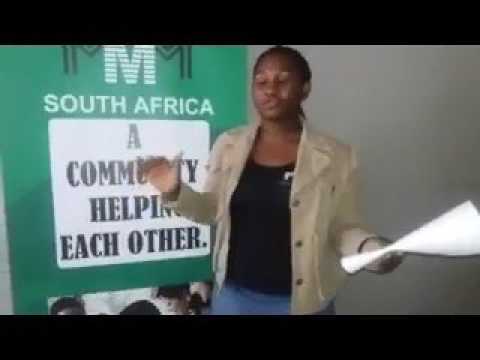 MMM Presentation in Phuthadit Jhaba Hall, Qwaqwa, hosted by Tumelo Thobalo (15/04/2017)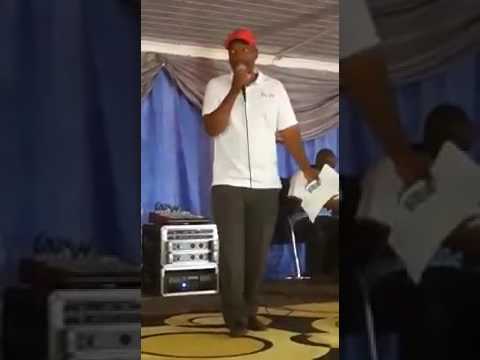 MMM Presentation in Stanger, Berthwell Drive, KwaDukuza, hosted by Jabulisile Mthethwa (15/04/2017)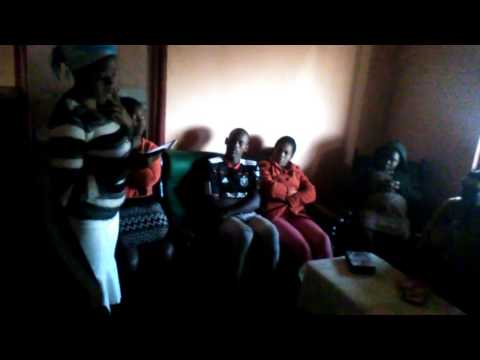 MMM Presentation in Kwapata School, Pietermaritzburg, hosted by Thokozani Zondi (14/04/2017)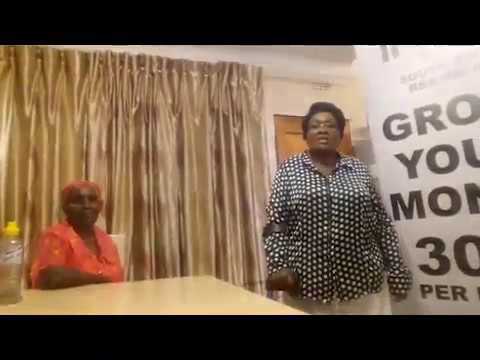 MMM payes
Recording #26
MMM Presentation at KwaSibiya Salon, Pietermaritzburg, hosted by Siboniso Cele (9/04/2017)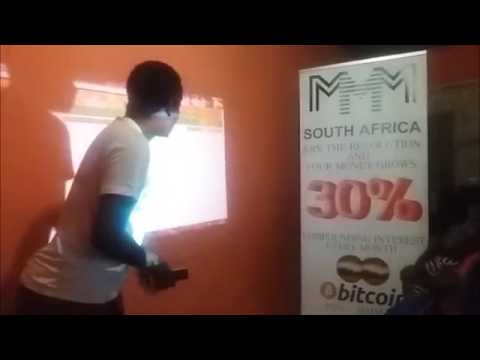 MMM Presentation in Umlazi High School, Durban, hosted by Sandile Miya (8/04/2017)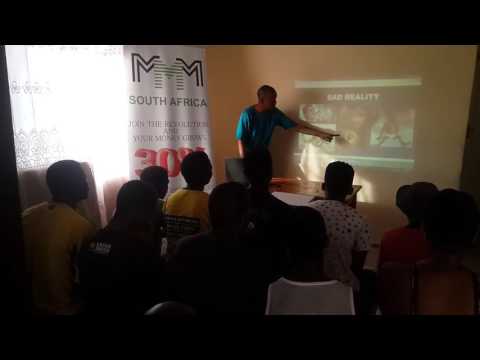 MMM Presentation in Ashdown Hall, Msomi Rd, Pietermaritzburg, hosted by Ntuthuko Zondi (8/04/2017)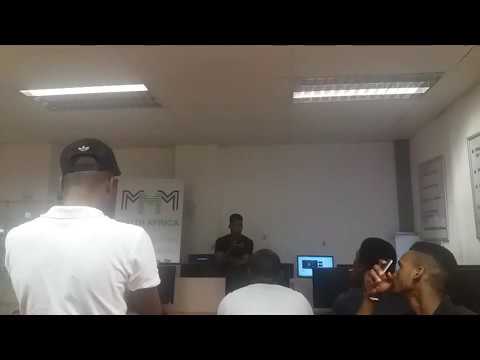 MMM Presentation in Community Hall, Birchleigh, hosted by Thulani Magwava (08/04/2017)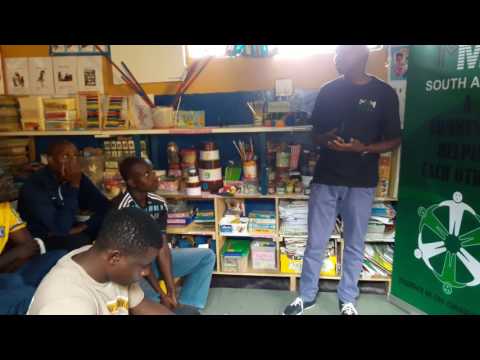 MMM Presentation at Hlahlindlela High School, Kwangcolosi, hosted by Lungile Bhengu (07/04/2017)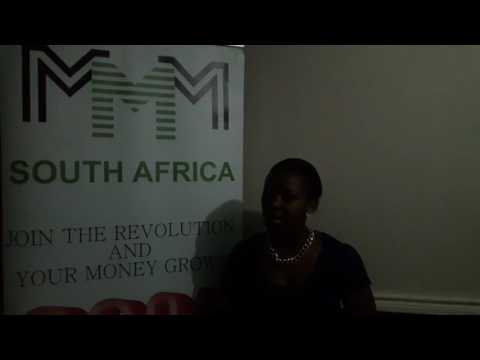 MMM Presentation at Phiri Hall, Soweto, hosted by Mfikiseni Alson Khoza (03/04/2017)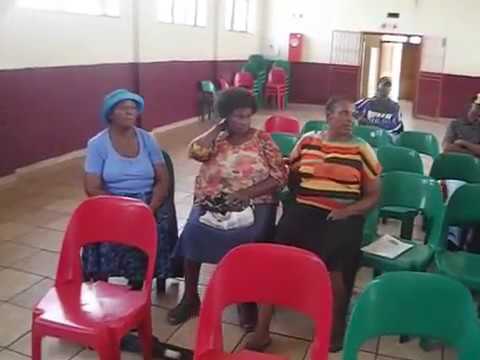 MMM Presentation in City Hall, Pietermaritzburg, hosted by Xolani Sikhakhane(1/04/2017)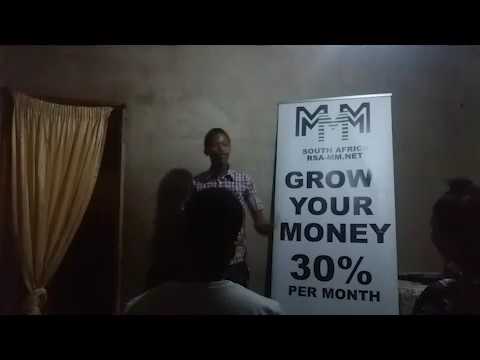 MMM pays Jimmy 400 zar
MMM pays Afua 2 800 zar
MMM Presentation in Stanger Siva Sungum, KwaDukuza, hosted by Jabulisile Mthethwa (5/03/2017)
MMM Presentation in Ezimbokodweni Community Hall, hosted by Prince (26/02/2017)
MMM Event in Ayondurs Home of the elderly in Vereeniging, hosted by Faith Simelani (25/02/2017)
MMM Presentation in Shoshuguve, hosted by Mielliant Motsepe (25/02/2017)
MMM Event in Corner of St. Andrews, Craighall, Gauteng, hosted by Serine Machando (24/02/2017)
MMM Event in Kwapata Secondary School, Pietermaritzburg, hosted by Thokozani Zondi (24/02/2017)
MMM Presentation in Woodlands Hall, Pietermaritzburg, hosted by Shabangu Mhleli (19/02/2017)
MMM Presentation in Mayville Primary School, hosted by Saneh Dlamini (18/02/2017)
MMM Presentation in Griffiths Mxenge Hwy, Durban, hosted by Sandile Miya (18/02/2017)
MMM Presentation in V Community Hall, Durban, hosted by Sizwe (18/02/2017)
MMM presentation in Earlcroft, Durban, hosted by Quraisha Williams (18/02/2017)
MMM Presentation at Qiniselani Manyuswa, Kwangcolosi, hosted by Lungile Bhengu (17/02/2017)
MMM PRESENTATION in Maphumulo, Kwazulu Natal, hosted by Thembinkosi Hlongwane (16/02/2017)
MMM Presentation in Ngoqokazi Community Hall, Inanda, by Brenda Khumalo (12/02/2017)
MMM Presentation in Thusong Community Hall, Umgababa, hosted by Lungile Mntungwa (12/02/2017)
MMM Presentation in Phoenix Woodview, Durban, hosted by Jaaved Omar (12/02/2017)
MMM Presentation in Biccard St, Johannesburg, hosted by guider Honour Mutungwazi (11/02/2017)
MMM Presentation in 16 Elton St, East London, hosted by guider Noma (11/02/2017)
MMM Meeting in Ashdown Municipal Hall, Pietermaritzburg, hosted by Ntuthuko Zondi (11/02/2017)
MMM Presentation Diakonia Centre, Durban, hosted by Mhlonipheni Dlamini (10/02/2017)
MMM Presentation in Dududu School, Amahwaqa, Dududu, hosted by Phumzile Hlongwane (09/02/2017)
MMM Presentation in Siphumelele Hall, KwaMakhutha, hosted by Sfiso Mkhize (05/02/2017)
MMM presentation in Turncroft, Durban, hosted by Waseem Omar (05/02/2017)
MMM Presentation in Booysens Rd, Booysens, Johannnesburg, hosted by Bright Khumalo (04/02/2017)
MMM Meeting in Staatsartillerie Road, Pretoria, hosted by guider Serine Machando (04/02/2017)
MMM Presentation in Kwa Sibiya Salon, Pietermaritzburg, hosted by Siboniso Cele (04/02/2017)
MMM Presentation at Phiri Hall, Soweto, Johannesburg, by Mfikiseni Khoza (2/02/2017)
MMM Presentation in Kibler park community hall, Johannesburg, hosted by Bongani Mogapi (29/01/2017)
MMM Presentation in KwaXimba Community Hall, Durban, hosted by Sibusiso Zikalala (29/01/2017)
MMM Presentation in Ezimbokodweni Community Hall, Amanzimtoti, hosted by Prince (28/01/2017)
MMM Presentation in Stanger, KwaDuza, hosted by Jabulisile Mthethwa (28/01/2017)
MMM Charity Event in Mokgele St., Likole, Katlehong, hosted by Faith Simelani (28/01/2017)
MMM Presentation in Mveledzo Primary School, Mamelodi East, hosted by Mielliant Motsepe (28/01/2017)
MMM Presentation in Kwapata School, Pietermaritzburg, hosted by Thokozani Zondi (27/01/2017)
MMM Presentation in Earlcroft, Durban, hosted by Quraisha Williams (22/01/2017)
MMM Presentation in Sibusiso Mdakane Drive, Durban, hosted by Sizwe (22/01/2017)
MMM Presentation in Ngoqokazi Community Hall, Inanda, hosted by Brenda Khumalo (21/01/2017)
MMM Presentation in Bree Tax Rank, Johannesburg, hosted by Giyani Dube (19/01/2017)
MMM Presentation in 1263 Semi road, KwaMashu, hosted by Lungile Mntungwa (15/01/2017)
MMM Presentation in Tshelenkosi Secondary school, Stanger, hosted by Nompumelelo Banda (15/01/2017)
MMM Presentation in Woodlands Hall, Pietermaritzburg, by Shabangu Mhleli Nhlanhla(15/01/2017)
MMM Presentation in Hutchinson Street, Eshowe, hosted by Phumzile Erica Hlongwane (15/01/2017)
MMM presentation in Tshelenkosi Secondary school, Stanger, hosted by Lindo Dlamini (14/01/2017)
MMM Offline Event in Qiniselani Manyuswa, at Kwangcalosi, hosted by Lungile Bhengu (13/01/2017)
MMM Presentation Diakonia Centre, Durban, hosted by Mhlonipheni Dlamini (13/01/2017)
MMM Presentation in Dumakude Antioch Reserve, Umzimkhulu, by Thembinkosi Hlongwane (13/01/2017)
MMM Presentation in Siphumelele Hall, KwaMakhutha, Durban, hosted by Sfiso Mkhize (08/01/2017)
MMM Presentation in Mothwa Haven Old aged home, Pretoria, hosted by Faith Simelane (07/01/2017)
MMM Presentation in Phoenix Woodview, Durban, hosted by Jaaved Omar (07/01/2017)
MMM Presentation in Wiggins Community Hall, Durban, hosted by Saneh Dlamini (07/01/2017)
MMM Presentation at Lugogo Sun hotel, Ezulwini, Swaziland, hosted by Bheki Methula (07/01/2017)
MMM Presentation in Stanger Siva Sungum, KwaDuza, hosted by Jabulisile Mthethwa (07/01/2017)
MMM Presentation in Garsfontein Community Center, Pretoria, hosted by Serine Machando (05/01/2017)
MMM Presentation in Durban, hosted by Waseem Omar (01/01/2017)
MMM Presentation in Msomi Rd, Pietermaritzburg, hosted by Ntuthuko Zondi (06/01/2017)
MMM Presentation in Earlcroft, Durban, hosted by Quraisha Williams (01/01/2017)
MMM Presentation AT Kwaximba Community Hall, Durban, hosted by Sibusiso Zikalala (31/12/2016)
MMM Presentation in 16 Elton St, East London, hosted by Noma (30/12/2016)
MMM in Sibusiso Mdakane Drive, Durban, hosted by Sizwe (30/12/2016)
MMM Presentation in Kwapata School, Pietermaritzburg, hosted by Thokozani Zondi (30/12/2016)
MMM Presentation in KwaPata, Pietermaritzburg, hosted by Siboniso Cele (29/12/2016)
MMM Presentation in Uhbobhonogo street, Pretoria, hosted by Lydia Hlatshwayo (25/12/2016)
MMM Presentation in Woodlands Community, Pietermaritzburg, hosted by Shabangu Nhlanhla (24/12/2016)
MMM Presentation in Nkandla Community Centre, Nkandla, hosted by Thembinkosi Hlongwane (23/12/2016)
MMM Presentation in Ashdown municipal hall, Pietermaritzburg, hosted by Ntuthuko Zondi (23/12/2016)
MMM Offline Event in Kwangcolosi, hosted by Lungile Bhengu (22/12/2016)
MMM Presentation in J.P. School Amahwaqa Ward, Dududu, hosted by Phumzile Hlongwane (22/12/2016)
MMM OFFLINE EVENT at Kwaximba Area, Durban, hosted by Sibusiso Zikalala (18/12/2016)
MMM offline presentation in Diakonia Centre, Durban, hosted by Mhlonipheni Dlamini (18/12/2016)
MMM PRESENTATION in Umlazi high school, Durban, hosted by Sandile Miya (17/12/2016)
MMM Presentation in Wiggins Community Hall, Durban, hosted by guider Sane Dlamini (17/12/2016)
MMM Presentation in Phoenix Woodview, Durban, hosted by Javeed Omar (17/12/2016)
MMM Presentation in Ngoqokazi Community road, Inanda, hosted by Brenda Khumalo (16/12/2016)
MMM presentation in Turncroft, Durben, hosted by guider Waseem Omar (11/12/2016)
Presentation of MMM in V Community Hall, Durban, hosted by Sizwe (11/12/2016)
MMM Presentation in Socio Care Centre, Katlehong, hosted by Faith Simelani (10/12/2016)
MMM presentation in 16 Elton St, East London, hosted by guider Noma (10/12/2016)
MMM Presentation in Dambuza Rd, Pietermaritzburg, hosted by Thokozani Zondi (09/12/2016)
MMM OFFLINE PRESENTATION in Kwaximba, Durban, hosted by guider Sibusiso Martin (04/12/2016)
MMM Presentation in Phoenix, Durban, hosted by guider Jaaved Omar (04/12/2016)
MMM Presentation in Ebenezer, Ward 24, Bizana, hosted by Lungile Mntungwa (04/12/2016)
MMM Presentation in Strand, Capetown, hosted by guider Tebogo Ndebele (03/12/2016)
MMM Presentation in Ashdown Hall, Pietermaritzburg, hosted by guider Ntuthuko Zondi (3/12/2016)
MMM Offline Event At EVulamehlo Creche, Pietermaritzburg, hosted by By Siboniso Cele (03/12/2016)
MMM offline presentation in DIAKONIA CENTRE, Durban, hosted by Mhlonipheni Dlamini (02/12/2016)
MMM Presentation in PIMVILLE, Soweto, hosted by guider Lydia Hlatshwayo (30/11/2016)
MMM PRESENTATION in Kwamakhutha, Durban, hosted by guider Sfiso Mkhize (27/11/2016)
Pongolo MMM Presentation, hosted by guider Giyani Dube (27/11/2016)
MMM Presentation in Durban, hosted by guider Quraisha Williams (27/11/2016)
MMM Presentation in Durban, hosted by guider Waseem Omar (27/11/2016)
Presentation of MMM in Community Hall, Durban, hosted by guider Sizwe (25/11/2016)
MMM Presentation in 16, Elton St, East London, hosted by guider Noma (25/11/2016)
MMM OFFLINE-PRESENTATION in DIAKONIA CENTRE, Durban, hosted by Mhlonipheni Dlamini (25/11/2016)
MMM Presentation in Dambuza Road, Pietermaritzburg, hosted by guider Thokozani Zondi (24/11/2016)
MMM RSA Grey Street Presentation in Durban, hosted by guider Lungile Mntungwa (20/11/2016)
MMM Presentation in KwaXimba Community Hall, Durban, hosted by Sibusiso Martin Zikalala (20/11/2016)
MMM Off-Line Event at EVulamehlo Creche, Pietermaritzburg, hosted by Siboniso Cele (19/11/2016)
MMM Offline Presentation in DIAKONIA CENTRE, Durban, hosted by Mhlonipheni Dlamini (18/11/2016)
MMM Presentation in Durban, CBD, hosted by Lungile Mntungwa (15/11/2016)
MMM Presentation, Durban, hosted by guider Jaaved Omar (13/11/2016)
MMM RSA Presentation in Grey Street, Durban, hosted by Lungile Mntungwa (13/11/2016)
MMM Presentation in Pietermaritzburg, hosted by guider Thokozani Zondi (12/11/2016)
MMM Off-Line Event At EVulamehlo Creche, hosted by Siboniso Cele (12/11/2016)
MMM Presentation in Durban, hosted by Waseem Omar (12/11/2016)
Durban MMM presentation, hosted by guider Quraisha Williams(12/11/2016)
Pretoria Mamelodi MMM Presentation hosted by Mielliant Motsepe (12/11/2016)
MMM Presentation in Diakona centre, Durban hosted by Mhlonipheni Dlamini (11/11/2016)
Sizwe MMM Presentation in Durban (11/11/2016)
MMM Offline Presentation in Diakona Centre by Mhlonipheni Dlamini (11/11/2016)
Eastern Cape MMM Presentation hosted by Noma (9/11/2016)
mmm offline presentation kwaximba 06 11 2016 by Sibusiso Zikalala
Jaaved Omar MMM Guider (06/11/2016)
OFFLINE PRESENTATION OF MMM by Ntuthuko Zondi (5/11/2016)
MMM OFFLINE PRESENTATION IN DURBAN DIAKONIA CENTRE (4/11/2016)
MMM OFFLINE PRESENTATION AT KWAXIMBA 30 OCTOBER 2016
Pretoria Offline Event 22 10 2016
Offline Event at Vulamehlo Creche 22 10 16
NEWGATE MALL off line presentation 22 10 1016
Witbank Off line Presentation MMM, RSA 15 10 2016
Thokoza Main event 14 10 2016
SHARON MAPHOHOSHA IPELEGENG 27 09 16
SHARON MAPHOHOSHA IPELEGENG 27 09 16
SHARON MAPHOHOSHA IPELEGENG 20 09 16
MMM RSA, Secunda Off-Line Special Event (24/09/16)
Ipelegeng Soweto Roadshow (20-09-2016)
Mamelody off-line presentation(15-09-2016)
Mabopane Off-line Event, MMM South Africa (14-09-2016)
Mamelodie,offline presentation (10/09/2016)
Phiri Hall Offline Event10 10 2016
MMM RSA, Off-line donation Interview (07/09/16)
MMM RSA, Secunda Off-line Presentation (03/09/16)
MMM RSA, Off-line Event, Emalahleni City Race(03/09/16)
Offline event,Meadowlands, MMM RSA, 3 Sept 2016
MMM RSA Witbank ,Off-line presentation (27/08/16)
Witbank Off-line event ,MMM RSA(25/08/16)
MMM RSA ,Hammanskraal Off-Line Presentation (24/08/16)
Prime Towers, MMM Towers 102
SHARON ZONKIZIZWE 23 08 16
ipelegeng 22 08 16
Secunda MMM RSA ,Off-Line Presentation(20/08/16)
sharon 20 08 16
Offline Event Shoshanguve Bedibeng 20 08 2016
Offline Event Shoshanguve 20 08 2016
Thomas Offline Event MMM RSA 13 08 2016
Gldys Soweto D S J Primary School Offline Event MMM RSA 13 08 2016
Johannes Garankuwa Offline Event MMM RSA 13 08 2016
Witbank,MMM Off-line event ,women soccer tournament(09/08/16)
Secunda MMM Off-line Presentation (06/08/16)
Braamfontein Chess Tournament Offline Event MMM RSA 06 08 2016
Mamelodie off-line Presentation(06 08 2016)
Nomchado Orange Farm Offline Event MMM RSA 06 08 2016
Bodibeng hall,soshanguve off line presentation05 08 2016
Sharon ipelegeng, Offline presentation (02/08/16)
Slindile Orange Farm Offline Event MMM RSA 02 08 2016
Secunda Offline Event, MMM RSA 23 07 16
TSHELIMNYAMA offline presentation 23 JULY 2016
Phoenix Offline Event, MMM RSA 23 JuLY 2016
Adams Mission Offline Event, MMM RSA (21 July 2016)
SOWETO Offline Event, MMM RSA (20 06 16)
Phumzile Evaton Offline Event MMM RSA 19 07 2016
WIGGINS OFFLINE PRESENTATION 16 JULY 2016
Mandela Day 67 Minutes Dobsonville Primary School, MMM RSA 18 07 2016
Natalspruit Offline Event, MMM RSA 18 07 16
Stanger Offline Event, MMM RSA 17 JULY 2016
KWAMASHU-F OFFLINE PRESENTATION 17/7/2016
KWAMAKHUTHA OFFLINE PRESENTATION 17/7/2016
Centurion (Oliven) Offline Event, MMM RSA 16 07 16
Phoenix Offline Event, MMM RSA(16 July 2016)_1
Groutsville Offline Event, MMM RSA 16 July 2016
Phoenix Offline Event, MMM RSA 16 July 2016
Kwa-Thema Offline Event MMM RSA 16 07 2016
Team Thea Interview MMM RSA 10 07 2016
Ezimbokodweni Offline Event, MMM RSA (10 07 2016)
Promo SEFIKA (Maseru) MASS PRESENTATION, MMM South Africa (09 07 2016)
Midrand Charity Event, MMM RSA 09 07 16
Ezimbokodweni off line Event, MMM RSA(09 07 2016)
Stanger Manor Public Library Offline Event, MMM RSA (09 07 2016)
Stanger Heights Off line Event, MMM RSA (09 07 2016)
Kwamaphumulo Vukile HS Off line Event, MMM RSA (09 07 2016)
SEFIKA (Maseru) MASS PRESENTATION, MMM South Africa (09 07 2016)
Kagiso Motorcade, MMM RSA 06 07 16
Soweto Phiri Hall Offline Event, MMM RSA 04 07 16
Thabang Meganton Offline Event MMM RSA 04 07 2016
MMM Monthly Chess Championship, MMM RSA 02 07 16
Stanger Off line Event, MMM RSA (02 07 2016)
Ipelegeng Offline Event, MMM RSA 28 06 16
Guiders Meeting in NEWTOWN, MMM RSA (25 06 2016)
KWAMAKHUTHA 25 JUNE SFISO SA606004
KWAMAKHUTHA 25 JUNE SFISO SA606004
Hillbrow (Serine Twin Light Childrens Home) Charity Event, MMM RSA 24 06 16
Ipelegeng Offline, Event MMM RSA 21 06 2016
https://youtu.be/igtcTpK7Wxs
MMM RSA Sports Day, witbank 16-06-2016(announcement)
Evaton Offline Event, MMM RSA 14 06 16
MMM RSA,Witbank, Malahleni Youth Walk (16-06-2016)
MAVRO Limpopo Concert, MMM RSA 16 06 16
Kagiso Motorcade, MMM RSA 12 06 16
Thembisa Offline Event (Re-Start Concept), MMM RSA (11 06 2016)
Soweto (Phiri Hall) Offline Event, MMM RSA 09 06 2016
Randfortein Rally, MMM RSA 08 06 2016
Randfortein Motorcade, MMM RSA 07 06 16
Carletonville Mortorcade, MMM RSA 06 06 2016
Rusternburg Mavro Rally, MMM RSA 04 06 16
aal Mavro Rally, MMM RSA 28 05 16
Cosmo City (Multipurpose Centre) Offline Event, MMM RSA 28 05 16
MMM Concerts, PreStart Lehakoe 80's Veterans Event (28May2016)
MMM Monthly Chess Championship (28 May 2016)
MMM Song (Let's get together with the MMM...)
Lesotho Veterans Concert, MMM RSA 28 05 2016
Katlegong (Youth Centre) Offline Event, MMM RSA 26 05 2016
Meadowlands Zone 10 (Tiyimiseni School) RSA MMM 21 05 16
The Take Over Picnic, MMM RSA Event (21 May 2016)
Durban Rally, MMM RSA Event (21 May 2016)
Kempton Park Roadshow, MMM RSA 20 05 2016
Zonkizizwe, Roadshow event, MMM RSA
Ipelegeng Offline Event, MMM RSA 17 05 16
Montana Park Offline Event, MMM RSA 17 05 16
Highlights, Johannesburg Walk for Economic Freedom, MMM RSA (14 May 2016)
Testimony, Johannesburg Walk for Economic Freedom, MMM RSA (14 May 2016)
Mafikeng Fun Walk MMM RSA 14 05 16
Thembisa Road Show, MMM RSA (12 05 2016)
Maraisburg Blankets Collection for Pondoland Community, MMM RSA (11 05 2016)
Katlehong Offline Event, MMM RSA 09 05 16
Hillbrow (Recreation Centre) Offline Event, MMM RSA 07 05 16
Joubert Park Chess Event, MMM RSA 30 04 16
Mveledzo Off-line Event, MMM South Africa (30 04 2016 )
Katlehong ROADSHOW, TEAM SALAMINAH (29 April 2016)
Soweto Rally, MMM RSA (27 04 2016)
Hillbrow Offline Event, MMM South Africa (23-04-2016)
Joubet Park Offline Event, MMM RSA 23 04 2016
Orange Farm, Special Event , MMM RSA (17 April 2016)
Braamfontein Offline Event, MMM RSA (16 04 2016 2pm)
Witbank Offline Event, MMM RSA 09 04 16
Evaton Offline Event, MMM RSA 07 04 2016
Braamfontein Offline Event, MMM RSA 02 04 16 (2pm)
Hammalskraal Offline Event, MMM RSA 28 03 2016 *
MMM Monthly Chess Championship 26 March 2016
East London Special Event, MMM RSA 24 March 2016
Tafelkop Offline Event, MMM RSA 24 03 16
West Rand Special Event Anniversary, MMM RSA 20 March 2016
Vanderbijlpark, MMM Special Event (Anniversary), MMM RSA (19/03/2016)
Kagiso Special Event, MMM RSA 19 03 16
Thokoza (Youth Centre) Offline Event, MMM RSA 17 03 16
Observatory Offline Event, MMM RSA 14 03 16
Hilbrow Recreation Centre Offline Event, MMM RSA 12 03 2016
MMM NETBALL TOURNAMENT, SEDIBENG, 12 MARCH 2016
Margate Off-Line Event, MMM South Africa (12-03-2016)
Centurion Offline Event, MMM RSA (12 03 16)
Palmsprings Offline Event, MMM RSA 09 03 16
Meadowlands Offline Event, MMM RSA (06 03 16)
Pretoria Offline Event, MMM SouthAfrica. 05 03 2016
Winterfeld Offline Event, MMM South Africa. 05 03 2016
Braamfontein Offline Event, MMM RSA (05 03 16)
Promo East London - 1st Year Anniversary Party, MMM_RSA (05 03 2016)
Messina Awereness Campaign, MMM South Africa, Part 1 of 2
Messina Awereness Campaign, MMM South Africa, Part 2 of 2
Thokoza (Soweto) Offline Event, MMM RSA (03 03 2016)
Palmspring Offline Event, MMM South Africa. 03 03 2016
Pretoria Offline Event, MMM RSA (03 03 2016)
TEAM BILLION (Byron) - MMM Forever Video (by STQ Pictures)
Mveledzo Offline Event, MMM RSA 27 02 2016
Ezombokodweni Off Line Event, MMM South Africa 27 02 2016
Rustenburg Offline Event, MMM RSA (27/02/2016)
Durban Off-line Event, MMM RSA (27 Feb 2016)
Braamfontein Offline Event, MMM RSA (27/02/2016) 11am
Durban Off Line Event, MMM South Africa 27 02 2016
Illovu Off-line Event, Mmm South Africa (21-02-2016)
eMbalenhle (Secunda) Special Event, MMM RSA (20 Feb 2016)
Braamfontein Off-line Event - English vers., MMM RSA (20 Feb 2016)
Kempton Park Offline Event, MMM RSA (20 02 2016)
Pretoria Central, Off-line Event, MMM RSA, 20 Feb 2016
Mamelodi, Pretoria, Off-line Event, MMM RSA, 20 Feb 2016
Promo Secunda 1st Anniversary Party, MMM South Africa (20/02/2016)
Braamfontein Offline Event, MMM RSA (20/02/2016)
Turffontein Offline event,MMM South Africa.20-02-1016
Gamalakhe Off-line Event, MMM South Africa (20 02 2016)
Margate 1st Anniversary Celebration, MMM South Africa (20-02-2016)
Promo Secunda 1st Anniversary Party, MMM South Africa (20/02/2016)
Tongaat Off-line Event, Mmm South Africa (20-02-2016)
Hillbrow Offline event,MMM South Africa. 20-02-2016
Palmsprings Offline Event, MMM RSA (18/02/16)
Bufferzone Offline Event, MMM RSA (18/02/16)
Pheonix Off Line Event, MMM South Africa 18 02 2016
Pretoria Central Offline Event, MMM RSA (18/02/2016)
Mamelodi Offline event,MMM South Africa.17-02-2016
Mamelodi Offline Event, MMM RSA (16 02 2016)
Ipelegeng Offline Event, MMM RSA (16 02 2016)
Port Shepstone Off-line Event, MMM South Africa (14-02-2016)
KwaDukuza Off-Line Event, MMM South Africa (14-02-2016)
Eziko-Off Line Event, MMM South Africa (13 02 2016)
Mofolo Village, Soweto, Off-line Event, MMM RSA (13 Feb 2016)
Folweni Off Line Event, MMM South Africa (13 02 2016)
Pretoria Offline Event, MMM RSA (13 02 2016)
Mamelodi Offline Event, MMM RSA (13/02/16)
*Mabopane [Morula Sun] Offline Event, MMM RSA (13/02/2016)
Kwa-Thema Offline Event, MMM RSA ( 13/02/2016)
Mzimkhulu Off-line Event, MMM South Africa (13-02-2016)
Kwa thema Offline event,MMM South Africa.13/02/2016
Braamfontein Offline Event, MMM SouthAfrica (13 Feb 2016)
Braamfontein Offline Event, MMM SouthAfrica, 13 02 2016
Gamalakhe Off-Line Event, MMM South Africa (13-02-2016)
Eziko-Off Line Event, MMM South Africa (13 02 2016)
Margate Off-line Event, MMM South Africa (13-02-2016)
Thokoza Offline Event, MMM RSA (11/02/2016)
Phoenix Off-line Event, Mmm South Africa (11-02-2016)
Bufferzone Offline Event, MMM SouthAfrica, (10 02 2016)
Meadowlands Off-line Event, MMM SouthAfrica, (07 02 2016)
Fourways Offline Event, MMM South Africa (09 02 2016)
Turfontein Offline Event MMM, SouthAfrica, 06 02 2016
Orange Farm Off-line Event, MMM SouthAfrica, (06 02 2016)
Dhlamini Off Line Event, MMM South Africa (06 February 2016)
Vanderbijlpark Offline Event, MMM RSA (06 Feb 2016)
Braamfontein Offline Event, MMM RSA (06 Feb 2016)
Randfontein Offline Event, MMM RSA (06 Feb 2016)
Ezimbokodweni Off-Line Event, MMM South Africa (06-02-2016)
Illovu Off-Line Event, MMM South Africa (06-02-2016)
kwa-Thema Off-line Event, MMM South Africa (06 02 2016)
Gamalakhe Off-Line Event, MMM South Africa (06-02-2016)
Braamfontein Offline Event, MMM RSA (06 Feb 2016)
Rockville Offline Event, MMM SouthAfrica (06 02 2016)
Mamelodi Offline Event, MMM RSA (O6 Feb 2016)
Pretoria Central, Off-line Event, MMM RSA, 06 Feb 2016
Palm Springs Offline Event, MMM SouthAfrica (05 02 2016)
Thokoza Off-line Event, MMM South Africa (04 02 2016)
Ipelegeng Offline Event MMM, SouthAfrica. 02 02 2016
Ipelegeng Centre Offline Event, MMM RSA (02/02/2015)
kwaDukuza Off Line Event, MMM South Africa (31 01 2016)
KwaMakhutha Off-Line Event, MMM South Africa (31-01- 2016)
Gamalakhe Off-line Event, Mmm South Africa (31-01-2016)
Witbank Off-line Event, MMM RSA (31 Jan 2016)
Hammasdale Off-Line Event, MMM South Africa (30 01 2016)
Orange Farm Off-line Event, MMM RSA (30 Jan 2016)
Mamelodi Offline EVENT, MMM SouthAfrica (30 Jan 2016)
Johannesburg Off-line Event MMM RSA (30 Jan 2016)
Dobsonville Off-line Event, MMM RSA (30 Jan 2016)
Nongoma Off-line Event, Mmm South Africa (30-01-2016)
Gamalakhe Off Line Event, MMM South Africa (30-01-2016)
GreyTown Off-Line Event, MMM South Africa (30-01-2016)
ILfracombe off-Event, MMM South Africa (30-01-2016)
Braamfontein Offline Event, MMM RSA (30 Jan 2016)
Braamfontein Offline Event, MMM RSA [30 Jan 2016]
Braamfontein Offline Event, MMM RSA [30 Jan 2016]
Pretoria Offine Even MMM South Africa (30 JAN 2016)
Sunny Side Offline Event, MMM, RSA (29 JAN 2016)
Bufferzone Offline Event, MMM RSA (28th Jan 2016)
Mveledzo Offline Event, MMM, RSA (26 01 2016)
Mkhutha Off-Line Event, MMM South Africa (24-01-2016)
KwaDukuza Off-Line Event, MMM South Africa (24-01-2016)
Braamfontein Offline Event, MMM RSA (23 Jan 2016)
Kempton Park Offline Event, MMM RSA ( 23 Jan 2016)
Mzimkhulu Off Line Event, MMM South Africa 23 01 2016
Zimbokodweni Off Line Event, MMM South Africa 23 01 2016
ILLOVO Off-Line Event, MMM South Africa (23 01 2016)
Mamelodi-Pretoria, Off-line Event, MMM RSA (23 Jan 2016 )
Atteridgeville-Pretoria Offline Event, MMM RSA (23 Jan 2016)
Pretoria Offline Event, MMM, RSA (23 01 2016)
Dobsonville Off-line Event, MMM South Africa (23 January 2015)
Bufferzone Off-line Event, MMM South Africa (21 January 2016)
Mamelodi Offline Event,MMM RSA (21 Jan 2016)
Pietermaritzburg Off-line Event, Mmm South Africa (18-01-2016)
ILLOVO Off -Line Event, MMM South Africa (17-01-2016)
Kwamakhutha Off Line Event, MMM South Africa (17 01 2016)
Kagiso Offliine Event, MMM RSA (17 Jan 2016)
Mamelodi Offline Event, MMM RSA (16 /01 /16)
Lephalle Offline Event, MMM South Africa (16 Jan 2016)
Hillbrow Off line Event, MMM South Africa 16 January 2015
Braamfischer Off line Event, MMM South Africa (16 January 2016 )
PROMO - Braamfischer Off line Event, MMM South Africa (16 January 2016 )
Jozini Off-Line Event, MMM South Africa (16-01-2016)
Gamalakhe Off-Line Event, MMM South Africa (16 01 2016)
Margate Off-Line Event, MMM South Africa (16-01-2016)
Rustenburg Offline Event, MMM RSA (16 Jan 2016)
Meadowlands-Soweto Off-line Event MMM RSA (16 Jan 2016)
Pietermaritzburg Off-Line Event, MMM South Africa(16-01-2016)
*Pretoria Offline Event, MMM RSA (14 Jan 2016)
Mamelodi Offline Event, MMM RSA (12 January 2016)
kwaDukuza Off-Line Event, MMM South Africa (10-01-2016)
kwaMakhutha Off-Line Event, MMM South Africa (10-01-2016)
ILLOVO Off-Line Event, MMM South Africa (10-01-2016)
kwaDukuza Off-Line Event, MMM South Africa (10-01-2016)
Kwa-Makhutha Off-Line Event, MMM South Africa (10-01-2016)
Pretoria - Arcadia Offline Event, MMM RSA (9 Jan 2016)
Orange Farm Offline Event, MMM RSA (09 January 2016)
LESOTHO MAVRO ROUTE - 09/01/2016 Road-Show Preview
JHB CBD Presentation/Charity, MMM RSA (08 Jan 2016)
*Bufferzone Offline Event, MMM RSA (7th January 2015)
kwaMakhutha Off-Line Event, MMM South Africa (03-01-2016)
Zimbokodweni Off-line Event, Mmm South Africa (03-01-2016)
kwaDukuza Off-Line Event, MMM South Africa (03-01-2016)
Beautifulgate CT Off-line (and Charity), MMM South Africa (27,28 Dec 2015)
Protea Glen Offline Event MMM RSA (26 Dec 2015)
Mamelodi Offline Event, MMM South Africa (26 Dec 2015)
Soweto Offline Event MMM, RSA (22 DEC 2015)
Mveledzo Offline Event, MMM RSA, (22 Dec 2015)
kwaMakhutha Off-Line Event, MMM South Africa (20 12 2015)
PROMO Braamfontein Off line Event, MMM South Africa (19 Dec 2015 )
Orange Farm Year End Function, MMM RSA (19 Dec 2015)
Orange Farm Off-line Event, MMM South Africa (19 Dec 2015)
PROMO Jo'burg CBD Street Presentation, MMM RSA (19 Dec 2015)
Jo'burg CBD Off-line/Charity/Street Presentation, MMM RSA (19 Dec 2015)
Pietermaritzburg Off-Line Event, MMM South Africa (19 12 2015)
Pretoria CBD Off-line Event, MMM South Africa (19 Dec 2015)
Mamelodi Off-line Event , MMM South Africa (19 Dec 2015)
Soweto Off line Event, MMM South Africa (19 Dec 2015)
Soweto Off-line Event, MMM South Africa (19/12/2015)
Soweto (Bridgemans Dvmnt Centre) Offline Event, MMM South Africa (19/12/2015)
Gold Reef City Year-End Outing Team- IPELEGENG, MMM RSA (17 12 2015)
Mamelodi/Buffer-zone Off-line Event , MMM South Africa (17 Dec 2015)
Pretoria CBD Off-line Event, MMM South Africa (16/01/2015)
Kempton Park Off-line Event, MMM South Africa (16/12/2016)
Ipelegeng Offline Event, MMM RSA (15 Dec 2015)
RESIDENTIA-Sebokeng Off-line Event, MMM South Africa (14 Dec 2015)
Hilbrow Off-line Event, MMM South Africa (13 Dec 2015)
Westonaria Off-line Event, MMM South Africa (13 Dec 2015)
Makhutha Off-Line Event, MMM South Africa (13 12 2012)
Mgababa Off-Line Event, MMM South Africa (13 12 2012)
Durban Off Line Event, MMM South Africa 12 12 2012
Kagiso Offline Event, MMM RSA (12/12/2015)
Pretoria CBD Off-Line Event, MMM South Africa, (12 Dec 2015)
Dobsonville Off-line Event, MMM South Africa (12 Dec 2015)
PROMO Braamfontein Recreation, MMM South Africa (12 Dec 2015)
VanderbijlPark Off line Event, MMM South Africa (12 Dec 2015)
Turfontein Office, MMM South Africa 12 December 2015
Kempton Park Offline Event, MMM RSA (12 Dec 2015)
Ipelegeng Off-line Event, MMM South Africa (12 Jan 2016)
Braamfontein Off line Event, MMM South Africa (12 Dec 2015)
PROMO Soweto Off line Event, MMM South Africa 12 Dec 2015
Bergville Off-Line Event, MMM South Africa (12 12 2012)
Lesotho Fun Walk - MMM Special Events (09/01/2016) http://rsa-mmm.net/
Mamelodi Off-line Event, MMM South Africa (09/09/2016)
Mamelodi Off-line Event, MMM South Africa (08 Dec 2015)
Ipelegeng Offline Event, MMM RSA (08 Dec 2015)
Vereeniging Off-line Event, MMM South Africa, (7 Dec 2015)
Malangeni Off-line Event_Documentary Format, MMM South Africa (06 December 2015)
Kwadukuza (Stanger) - MMM South Africa (06 12 2015)
KwaMakhutha MMM Offline Event 06 12 2015
Braamfontein Off line Event, MMM South Africa (05 Dec 2015)
Durban Off-line Event, MMM South Africa (05 12 2015)
Johannesburg CBD MMM Office (Markade Building), MMM South Africa (05 Nov 2015)
Garankuwa Off-line Event, MMM RSA (6 Dec 2015)
Orange Farm Ext 1, MMM South Africa (05 Dec 2015)
Pretoria CBD (Mary Tati) Mini Doc, (5 Dec 2015)
Fun Valley Conference, MMM South Africa (05/12/2015)
Palm Springs off-line Event, MMM RSA (4 Dec 2015)
PROMO Sebokeng, MMM South Africa , (03 10 2015)
MMM Office Opening, Dube Soweto, (2 Dec 2015)
Ipelegeng Off-line Event, MMM South Africa (01 Dec 2015)
PROMO Durban Off-line Event, MMM South Africa (31 November 2015)
Orange Farm Off-line Event, MMM South Africa (30 Nov 2015)
KwaDukuza Off line Event MMM South Africa 29 11 2015
Kwa-Makhutha Off line Event MMM South Africa 29 11 2015
Port Shepstone Off line Event MMM South Africa 29 11 2015
Orange Farm Off- line Event MMM South Africa (28 Nov 2015)
Durban Off line Event MMM South Africa 28 11 2015
Meadowlands Off-line Event, MMM South Africa (28Nov2015)
Carletonville Off-line event, MMM South Africa (28 Nov 2015)
Carletonville Off-line event, MMM South Africa (28 Nov 2015)
Johannesburg Central Off-line Event, MMM South Africa (28 Nov 2015)
Palm Springs Off-line Event, MMM South Africa (26 Nov 2015)
Mamelodi Off-line Event - MMM South Africa (24 November 2015)
Garankuwa Off-Line Event, MMM RSA, 22 Nov 2015
Secunda Off-Line Event, MMM RSA, 22 Nov 2015
Greenfields, Off-line Event, MMM South Africa (22 Nov 2015)
KwaDukuza Off-line Event - MMM South Africa (22 11 2015)
Makhutha Off-line Event - MMM South Africa (22/11/2015)
Pretoria CBD Off-line Event - MMM South Africa (21st Nov 2015)
DURBAN Off line Event MMM South Africa 21 11 2015
Mamelodi Off-line Event - MMM South Africa (21st Nov 2015)
Johannesburg Off-line Event ,MMM South Africa (21 November 2015)
Braamfontein Off-line Event - MMM South Africa (21 Nov 2015)
Randfontein Off-line Event, MMM South Africa (21 Nov 2015)
Hebron Off line Event, MMM South Africa (21 Nov 2015)
Economic Freedom Walk vers#1, Johannesburg - MMM South Africa (21 November 2015)
Orange farm, Off-line Event, MMM South Africa (21 Nov 2015)
Bauffer-zone Pretoria Off-line Event - MMM South Africa (19 Nov 2015)
Garankuwa Off-line Event - MMM South Africa (19 Nov 2015)
PALM SPRINGS Off-line Event, MMM South Africa (19/11/2015)
IPELEGENG Off-line Event, MMM RSA (17 11 2015)
Mamelodi, Off-line Event, MMM South Africa (17 November 2015)
Berea(JHB) Off-line Event - MMM South Africa (16 November 2015)
Malamulele Off-Line Event - MMM South Africa (06 November 2015)
Dundee Off-line Event - MMM South Africa (15 11 2015)
Maseru (Lakeside) Off-Line Event, MMM Lesotho (14 Nov 20111)
Empangeni Off-line Event - MMM South Africa (14 11 2015)
Durban Off-line Event - MMM South Africa (14 11 2015)
Orange Farm, Off-line Event, MMM South Africa (14 Nov 2015)
DURBAN Off-line Event - MMM South Africa (14 11 2015
MMM Off-line Event - Nunu Hlengwa
ECONOMIC FREEDOM WALK - MMM SA TEAM CAPTAIN, GLADYS KGOMONGOE & CO-ORGANISERS (Snap Review)
Emalahleni Off-line Event, MMM South Africa (14 Nov 2015)
Port Elizabeth Off-Line Event - MMM South Africa (15 November 2015)
Pretoria Central, Offline-Event- MMM South Africa (14 November 2015)
Mamelodi Offline-Event- MMM South Africa (14 November 2015)
Manager Nunu Hlengwa (Umlazi - KZN) - MMM RSA post-DURBAN RALLY
Rustenburg Off-Line Event - MMM South Africa (14 November 2015)
Standerton Offline-Event - MMM South Africa (14 November 2015)
Bethal (Mpumalanga) Off-Line Event - MMM South Africa (14/11/2015)
PMB Off-line Event - MMM South Africa (14/11/2015)
Rose (MMM Manager) On the Jo'Burg Rally - MMM RSA (Preview)
Gladys (MMM Guider) On the Jo'Burg Rally - MMM RSA (Preview)
Palm Springs Off-line Event - MMM South Africa (12 November 2015)
Ipelegeng Off-line Event, MMM South Africa (11 Nov 2015)
Vereeniging Off-line Event - MMM South Africa (11 November 2015)
MAMELODI Off-Line Event - MMM South Africa (10 November 2015)
DURBAN RALLY, Parting Words by RSA Team Captain - MMM South Africa
Secunda, Off-line Event, MMM South Africa( 08 November 2015)
Secunda off line Event, MMM South Africa 08 November 2015
MMM South Africa Team Captain (Sir Vusi Mlambo) - Interview post-DURBAN RALLY
Orange Farm Off-line Event MMM South Africa (07 Nov 2015)
Mamaledi Off-line Event, MMM South Africa (07 November 2015)
Palm Springs Off-line Event, MMM RSA (07/11/2015)
MMM Presentation Pretoria,Gauteng, RSA, 06Nov 2015
Groblestal Off-line Event, MMM RSA
Ipelegeng Off-line Event - MMM South Africa (03 November 2015)
PROMO Vosloorus, MMM South Africa (1 Nov 2015)
PROMO MAMELODI Off-line Event , MMM RSA (31 Oct 2015)
PROMO Orange Farm, MMM South Africa (31 Oct 2015)
Braamfontein Off-Line Event - MMM South Africa (31 October 2015)
Palm Springs Off-line Event - MMM South Africa (29 October 2015)
Ipelegeng Off-line Event - MMM South Africa (27 October 2015)
MMM Port Elizabeth presentation
PROMO Bramley Off-line Event, MMM South Africa (24 October 2015)
Braamfontein, Off-line Event - MMM South Africa (24 October 2015)
PROMO Orange Farm, MMM South Africa 24 Oct 2015
MAVRO News Africa - Studio in Johannesburg
PROMO Vanderbijlpark, MMM South Africa (24 Oct 2015)
PROMO Hammanskraal Off-line Event , MMM RSA (24 Oct 2015)
Ipelegeng Off-line Event - MMM South Africa (20 October 2015)
PROMO CAPE TOWN/WC Off-line Event, MMM RSA (18 Oct 2015)
PROMO CAPE TOWN/WC Off-line Event, MMM RSA (17 Oct 2015)
Promo Pietermaritzburg Off-line Event - MMM South Africa (17 October 2015)
PROMO Orange Farm, MMM South Africa (17 Oct 2015)
PROMO MAMELODI Off-line Event , MMM RSA (15 Oct 2015)
Kagiso-West Rand Off-line Event - MMM South Africa (17 October 2015)
Promo Eaton-Side Sebokeng off-line - MMM South Africa
Promo Mamelodi Off-line - MMM South Africa
Promo Orange-Farm Off-line - MMM South Africa
Promo Orange Farm Off-line - MMM South Africa
Promo Mamelodi Off-line - MMM South Africa
Promo Pretoria Off-line - MMM South Africa
Promo Orange Farm Off-line - MMM South Africa
Promo Soshanguve Off-line Event - MMM South Africa
Hillbrow Charity Event - MMM South Africa (10 October 2015)
PROMO Durban Off-Line Event, MMM South Africa, (10 October 2015)
PROMO SOWETO Off-line Event , MMM RSA (05 October 2015)
PROMO Soshanguve, MMM South Africa (9 Oct 2015)
PROMO Sebokeng, MMM South Africa , (03 10 2015)
Promo Orange Farm Off-Line Event - Bright Mkhanyeli
Promo Mamelodi Off-Line Event Millient
Promo Ipelegeng Off-line Event - Sam Tsagae
PROMO Orange Farm Off-Line Event (MMM) - Slindile Shibe
Promo Spruit View Of- line Event (MMM) - Slindile Shibe
Promo Mbabane Offline Event - MMM Swaziland RSA (Sept 12, 2015)
Promo Mbabane Off-line Event - MMM Swaziland/RSA, Briefing Session 09 Sept '15
Promo Westonaria Off-line Event - MMM South Africa
MAVRO Talk, Pilot (04 January 2015)